FAQ
We know that buying and selling homes can be stressful,
and so we want to help. Here's a list of our most frequently asked questions.
If these don't answer your questions, give us a call today!
That's okay - you're definitely on the right page - most people do. So here is a quick collection of some of the questions people ask us - along with our answers. We're also more than happy to answer your questions personally anytime if you don't find the answers you need on our FAQ page. Feel free to give us a call at (561) 303-0334 and we'll be happy to answer it for you.


Q: Who usually sells their houses to "JC REInvestment Group" ?
A: Great question. Actually, that's one of the most frequently asked questions we get here, and the answer is simple. Homeowners from all walks of life sell houses, homes and properties to JC REInvestment Group for a number of reasons, including:
• Relocating to another city or state
• Facing foreclosure because of delinquent mortgage payments
• Needing to liquidate assets due to divorce, medical bills, or other cash need
• Wanting to sell a property inheritance quickly
• Not having the money or desire to make necessary home repairs
• Getting rid of problematic rental property
• And many other reasons

If you're interested in selling your home, it's important to know that the thing most of the people selling their houses to JC REInvestment Group have in common is their need to sell quickly to a reputable home buyer who can ensure a fast, hassle free closing and all cash sale.
---
Q: What is an "As Is" house ?
A: This FAQ has a broader answer than most people expect. Our definition of "AS-IS" includes houses that are cosmetically distressed, houses with serious repair or structural issues, and houses that keep home owners captive situation. This typically includes:

• Houses in undesirable areas or in high crime neighborhoods
• Houses in areas prone to storm damage, such as homes in flood plains
• Houses that are no longer convenient for homeowners, such as with a long commute to a new job
• Houses with bad memories for a homeowner, such as death, tragic experience, or divorce
• Houses with negative mortgage financing terms or high interest rates
• Houses with high payments or upside down mortgage balances
• Houses that cause any other type of disadvantage to a homeowner
---
Q: Will you be listing my house on the MLS or actually buying it ?
A: Great question. We're not agents, and we don't list houses. We are professional home buyers: JC REInvestment Group evaluates your property to meet our purchasing criteria. From there we may repair the house and resell it to another home owner or keep it as a rental ourselves.
---
Q: How does the process work when selling your home to JC REInvestment Group ?
A: If you're interested in selling your home to JC REInvestment Group, the answer to this FAQ will put your mind at ease. Here's the house buying process:
Fill out our simple online form to give us some simple information about your house or call us at (561) 303-0334.

We will contact you immediately to schedule a visit to your house.

We will visit your home in person, explain the process of selling your house, answer all of your questions, and evaluate your house's condition, before making a fair, no-obligation offer to purchase your home for cash. Accepting our cash offer is all up to you.
If you accept the offer, we'll set up a closing usually within 7 days. We'll pay cash for your house, pay all normal closing costs and you'll get out of your AS-IS house fast.
---
Q: Do you pay fair prices for houses ?
A: Many of the houses we purchase are below market value (we do this so we can resell it at a profit to another home owner). We at "JC REInvestment Group "are looking to get a fair discount on a house. However, in our experience, many sellers aren't necessarily expecting a large "windfall" on the house but rather appreciate that we can offer cash, we close very quickly (no waiting for financing), and no time or effort or expense is required on your part of fix up the house or pay agent fees. If that's what you're looking for and you see the value in getting your house sold fast! Let's see if we can come to a fair win-win price – (Besides, our no-obligation pricing commitment means that you do not have to move forward with the offer we give - but it's good to know what we're offering!)
---
Q: How do you determine the price you will offer for my house ?
A: JC REInvestment Group takes a number of factors into consideration when determining a cash offer. After visiting your house and going over our frequently asked questions and any additional questions you may have, our representative will evaluate:

• The existing condition of your home
• The extent and cost of repairs needed to resell your house
• The time it will take to finish needed repairs
• The value of your house compared to other comparable houses in the area
• The real estate commission required to resell your house
• The costs associated with maintaining your house during repairs, including taxes, payments, insurance, utilities, homeowner dues, and more
---
Q: Are there any fees or commissions to work with JC REInvestment Group ?
A: This is what makes us stand out from the traditional method of selling your house: There are NO FEES or commissions when you sell your house JC REInvestment Group. We'll make you an offer, and if it's a fit then we'll buy your house (and we'll often pay for the closing costs too!). No hassle. No fees. We make our money after we pay for repairs on the house (if any) and sell it for a profit. We're taking all of the risk on whether we can sell it for a profit or not, once we buy the house from you. The responsibility is ours and you walk away without the burden of the house and it's payments - and often with cash in your hand.
---
Q: Can JC REInvestment Group help me Stop my house from Foreclosure ?
A: Yes - We have an Ebook that will explain exsactly 10 Fastest Ways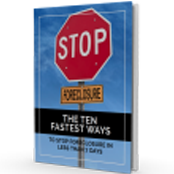 to STOP Foreclosure in Less Than 7 Days in today's market and how we can help... FREE Guide:

Need more information on the foreclosure process and How To Stop Foreclosure? Download our FREE Stop Foreclosure Guide here. Or, you can always feel free to Contact us anytime if you have questions, want a no hassle Situation Evaluation, or want to just learn more about how we can help homeowners avoid foreclosure or sell unwanted properties for cash.
---
Q: Does JC REInvestment Group buy condos and townhomes too ?
A: Yes, this is one of our great frequently asked questions because many people think JC REInvestment Group only buy single family houses. We buy single family houses, duplexes, multitenant buildings, townhomes, condos, apartments, and occasionally some commercial properties.
---
Q: Does JC REInvestment Group buy mobile homes ?
A: No. If you're selling your house and it's a mobile or manufactured house, JC REInvestment Group will be unable to make an offer. This is regardless of whether it's on a fixed foundation or tied down.
---
Q: What if I have my property rented?
A: If your home is currently rents... don't worry. We can buy your house and assume your position in the rental agreement.
---
Q: Will it matter if my house is listed with a real estate agent ?
A: We suggest that you do submit your house information to us before you list it with a real estate agent. But if it is already listed, we will definitely need to either talk with your agent, or you would have to cancel your listing agreement before we can make you an all cash offer.
---
Q: How is JC REInvestment Group different from a real estate agent ?
A: Real estate agents list houses and hope that someone will buy them. The agent shows the houses to prospective buyers if there are any (the average time to sell a property in many markets right now is 6-12 months) and then take a percentage of the sale price if they find a buyer. Oftentimes, the agent's commission is 3-6% of the sale price of your house (so if it's a $100,000 house, you'll pay between $3,000 – $6,000 in commissions to an agent). Agents provide a great service for those that can wait 6-12 months to sell and who don't mind giving up some of that sale price to pay for the commissions. But that's where we're different: We're not agents, we're "house buyers". Our company "JC REInvestment Group"actually buys houses. We don't list houses. Since we're actually the one buying the house from you, and we pay with all cash! We can make a decision to buy your house within a couple days (sometimes the same day). Again, we make our living by taking the risk to buy the house with our own cash, repair the house, and market it ourselves to find a buyer (which is the hard part in this market).

The following chart should give a better understanding of the difference between selling to JC REInvestment Group vs. Listing With A Local Florida Agent...
---
Q:
Is there any obligation to sell to
JC REInvestment Group
, if I contact you for a cash offer ?
A: No. There is absolutely zero obligation for you. You're never obligated to sell to JC REInvestment Group when we submit an offer. Once you tell us a bit about your house, we'll take a look at your submission, set up a call with you to find out a bit more, and make you an all-cash offer that's fair for you and fair for us. From there, it's 100% your decision on whether or not you'd like to sell your house to us - and we won't hassle you - won't harass you! It's 100% your decision and we'll let you decide what's right for you. The decision is all up to you and the offer is with no obligation and no cost to you.
---
Q: How The Process Works ?
A: Selling Your House Can Be A Quick And Simple Process - see below...



Tell us about your property – Quick, Easy & Free!



We'll review the details to make sure it meets our buying criteria, then contact you to set up a quick appointment

We'll present you w/ a fair written, no-obligation offer

We close at a local reputable title company, cash in your hands, and property off your hands in as little as 7 days
Timeframe: Once we get your info, we're usually able to make you a fair all-cash offer within 24 hours. From there, we can close as quickly as 7 days… or on your schedule (sometimes we can have a check in your hand the very same day!).
JC REInvestment Group buys houses in Mimai-Dade, Broward and Palm Beach Counties Florida (and other areas too!). We're not listing your house… we're actually the ones buying your house. Because we pay cash, we're able to close quickly… or on your schedule. Like we've mentioned, when you work with us there are no fees… like there are when you list your house with an agent. What this means to you is you don't have to worry about extra costs, having to come out of pocket to sell your house fast, or even getting your house ready for a sale (we'll buy your house as-is).
Don't worry about repairing or cleaning up your property. We'll buy your house in as-is condition… no matter how ugly or pretty it is… no matter the location.
---
Q: Who is JC REInvestment Group ?
A: JC REInvestment Group is based in Boynton Beach, FL - a network of house buying investors. We Buy Florida Houses of every kind and in every condition "As IS". We can help you sell your house in as little as 10 days from right now! It's 100% FREE, and you're under no obligation to sell your house just because we've made an offer.
---
Q: How do I get started?
A: Simply Scroll down to "Make Me A Cash Offer"
Answer some general questions

We will contact you with an offer and date
We Are A Real Estate Investing Company
Our company buys, sells, and rents homes. We will not be acting as your real estate agent or broker if we buy your house, sell you a house, or rent you a home. We are excited to potentially work with you directly OR if you are represented by an agent or broker. We are focused on improving neighborhoods and redeveloping areas that we work in.