Need to sell your Florida house fast?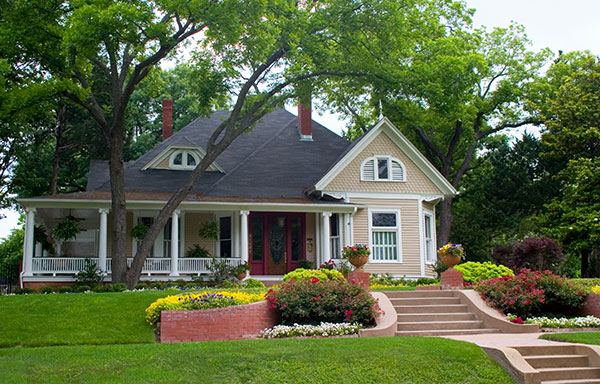 Get An Offer AND Your FREE eBook Here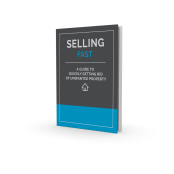 Enter your info to Get a FAIR ALL CASH offer NOW and get access to our brand new FREE special report, "SELLING FAST: A Guide To Quickly Getting Rid of Unwanted Property."
Fair Offer, Quick Close
Get a fair all cash offer on your house and close quickly.
Avoid paying commissions and pouring money into repairs for a house. NO Fees - NO Hassle
All Types Of Properties
We buy both "high end" and "fixer upper" houses. We buy properties in any type of conditions "As-Is". Sell your house for CA$H Today!
Get Your FREE Report
Get your copy of "SELLING FAST: A Guide
To Quickly Getting Rid of Unwanted
Property"
Sell Your House Today...
Do you have a property that you need to sell fast? Are you behind on payments, experiencing a divorce, or stuck with an inherited piece of property that you don't know what to do with? Or maybe you're just stuck in a slow market. Whatever your situation, we can help. Our company is made up of real estate investing entrepreneurs who specialize in helping individuals locate investment properties or quickly sell any type of property without paying an agent! JC REInvestment Group specializes in buying houses in Mimai-Dade, Broward and Palm Beach Counties. We have bought hundreds of properties from homeowners just like you, right here in Florida.

We Can Help Sell Your House Fast - Find Out How...
Whatever your reason for selling, we can help. We want to buy your home and can make a fair, cash offer today. Avoiding Foreclosure? Relocating? Facing Divorce? Upside Down? Property Condition? It doesn't matter whether you live in it, renting it out, it's vacant, or not even habitable. Our real estate experts will work with you to come up with a solution that meets your needs. Answer a few short questions on the form on top and we'll contact you within 24 hours.

Basically, if you have a property and need to sell it... We'd like to make you a fair cash offer and close on it when you are ready to sell it.

Even if an agent can't sell your house, we can help...
Selling your house can be expensive, complicated and frustrating endeavor. Real estate agents will charge thousands or tens of thousands of dollars for a single sale. Selling a home is a lengthy and convoluted process. (Sometimes selling a house through a real estate agent is not for everyone.) We take the stress out of selling your property. And as a bonus, you won't need to clean up and repair the property, finding an agent who you trust and who can deliver on their promise of selling your house quickly, you won't have to sign a contract that binds you to an agent for a certain term, you won't have to deal with the paperwork and the waiting and wondering (and hoping). We'll know very quickly if we can help you, and unlike selling through an agent, you don't have to wait to see if the buyer can get financing… we're ready to buy right now!
Our process is hassle free and there is no cost to you. We can close on the date of your choice - whether you need to close in 7 Days or need a few months to move out, it's entirely up to you. Don't worry about cleaning or fixing up your home, it does not matter what condition the property is in, or even if there are tenants, we buy your house AS-IS, WHERE-IS, ANY CONDITION, ANY SITUATION! We'll take care of it for you. And if you need the cash quickly, we can close in as little as 7 days because we buy houses with cash and don't have to rely on traditional bank financing. Call Us Today 561-303-0334.

Who we buy houses from...
You may be thinking that only people facing foreclosure require a company that buys houses fast. You might be surprised to find out that we buy houses from people for lots of different reasons, the vast majority of which do not involve the need to avoid foreclosure.
Are you experiencing one of these situations:
Our main goal as a house buying company
Our goal as a company is to help you sell your house fast so that you can focus on what's more important to you. We know what it's like to have a house be the first thing you think about each day, weighing on you. It's not fun. We buy houses in Mimai-Dade, Broward and Palm Beach Counties Florida so that you can get rid of that headache.
That's why we buy houses in Mimai-Dade, Broward and Palm Beach Counties Florida and pay cash. This allows us to make you a fair offer and close as soon as you'd like, within 7 days if necessary! Forget about making ANY repairs, we will buy your home regardless of the shape it's in.
If you've tried to sell your house before with an agent or by yourself, you know how frustrating it can be to have to always be available to show the house and keep it clean.... not to mention having complete strangers come through and pick your house apart.

We really are local and different
We're different! We don't want to list your house or help you sell it, we want to buy your house. That's what we mean when we say that we buy houses. We are a legitimate house buying company.
Maybe the house and situation have been causing you stress and you don't even know where to begin. Even if you don't know the first thing about selling a house, with or without an agent, we can help. When we buy your house, we take care of everything for you... and we don't charge any fees or commissions!
Whatever reason you have for wanting to sell your house, we can help. We've been buying houses in the Florida for many years and have seen it all. You can be assured that we will treat you with respect and do our best to help you, even if you don't sell us your house.

How to get started
The process to sell your house fast is super easy. Just give us a call at 561-303-0334 or fill out the form on our page and we will contact you.
We will come out and take a look at the house and can usually make you an offer the same day!
There is absolutely no-obligation, so you don't have to do anything if you aren't completely satisfied with our offer to buy your house.
Our goal is to help make your life easier and get you out from under the property that's stressing you out…
while still paying a fast, fair, and honest price for your house.

We Are A Real Estate Investing Company
Our company buys, sells, and rents homes. We will not be acting as your real estate agent or broker if we buy your house, sell you a house, or rent you a home. We are excited to potentially work with you directly OR if you are represented by an agent or broker. We are focused on improving neighborhoods and redeveloping areas that we work in.

We'll Buy Houses In…
• We Buy Houses Altamonte Springs, FL
• We Buy Houses Apopka, FL
• We Buy Houses Aventura, FL
• We Buy Houses Bal Harbour, FL
• We Buy Houses Biscayne Park, FL
• We Buy Houses Bradenton, FL
• We Buy Houses Boca Raton, FL
• We Buy Houses Boynton Beach, FL
• We Buy Houses Clearwater, FL
• We Buy Houses Cocoa Beach, FL
• We Buy Houses Coconut Creek, FL
• We Buy Houses Cooper City, FL
• We Buy Houses Coral Gables, FL
• We Buy Houses Coral Springs, FL
• We Buy Houses Cutler Bay, FL
• We Buy Houses Dania Beach, FL
• We Buy Houses Davie, FL
• We Buy Houses Deerfield Beach, FL
• We Buy Houses Delray Beach, FL
• We Buy Houses Doral, FL
• We Buy Houses El Portal, FL
• We Buy Houses Florida City, FL
• We Buy Houses Fort Lauderdale, FL
• We Buy Houses Fort Myers, FL
• We Buy Houses Fort Pierece, FL
• We Buy Houses Golden Beach, FL
• We Buy Houses Greenacres, FL
• We Buy Houses Hallandale, FL
• We Buy Houses Hialeah, FL
• We Buy Houses Hollywood, FL
• We Buy Houses Homestead, FL
• We Buy Houses Indian Creek Village, FL
• We Buy Houses Indiantown, FL